El viaje al Reino Unido fue una de las mejores experiencias para los alumnos y docentes de The British School, pues les permitió reflexionar sobre su propia realidad al ser confrontado a un universo totalmente diferente. Visitas a museos, monumentos con mucha historia que hablaban por sí mismos, días en universidades conociendo su funcionamiento.
Esta experiencia proporcionó a nuestros alumnos los valores que tanto apreciamos: respeto,independencia, responsabilidad, el compartir (priorizar lo grupal frente a lo individual) y la solidaridad.
El clima en el Reino Unido con 23 -24 grados mas que agradables y ni un día de lluvia, solo una bruma por un rato en Escocia.
A media que fueron pasando los días el grupo se fue amoldando como uno solo: se veían intercambios de ideas, ayudas y acuerdos pensando los unos en los otros. Mas de 2000 kilómetros en buses y otros tantos caminando les permitieron ver y disfrutar de este Reino Unido del que tanto leyeron y escucharon.
We started the second semester with a welcome back assembly for the whole school.
Mr Rosevear started the assembly by welcoming everyone back and saying how important the time is before the September holidays in terms of academic preparation for the IB Diploma exams, the IGCSE exams, the PYP Exhibition and the Egreso, all of which take place later on in the year. Probably the highlight of the next few weeks will be the musical, ´Mamma Mia', which will be performed in the last weeks of August and which students have been practicing hard for since the beginning of the year.
He then introduced the new Head of Senior, Mr. Andrew Bunt, who said how delighted he was to be here and how much he is looking forward to working at The British Schools.
The Heads of Department from the Senior School gave the students a brief review of some of the successes that the students have achieved so far this year.
After a brief introduction, Form 5 students answered the following questions as they reflected upon the process of preparing and presenting of Chitty, Chitty, Bang, Bang.
WHAT DID YOU LEARN?
Manuel: I learned not to be afraid to speak in front of an audience.
Baltazar: Collaboration is important because if not we wouldn't have been able to do the play well.
HOW DID YOU FEEL?
Uma: I felt nervous when I was off stage but once I started acting I felt calm.
Marcos: I felt happy because I shout a lot and my character allowed me to be myself.
DID YOU LIKE YOUR CHARACTERS?
Sebastián: I liked my character because it was meant to be funny and for me it was a challenge because I thought it was impossible for me to be funny.
Sofia: At first I didn't like my character because it didn´t do much in the play. But then I realized that every character has an important role to play.
WHAT DO YOU THINK MADE THE PLAY A SUCCESS?
Martina: Being in the play since Form 3 helped us in all ways, how to stand, when to come in……
Carolina: Looking at the other cast and borrowing tips or not to improve our own characters.
THE LAST PERFORMANCE WAS ON THURSDAY EVENING BUT I HEARD THAT SOMETHING HAPPENED ON FRIDAY AFTERNOON IN THE ART ROOM.
Lots of people helped us to make the play a success.
Maintenance: helped us move things and materials
Anita and Javier: planned and made the costumes
Leo: helped us with the lights and sounds
Art teachers: made and painted the scenery
ICT teachers: helped with making the projections.
And of course, Analia, Mr Rompani and Music teachers – the play wouldn't have happened without them!!
We won´t forget all the other teachers who helped us in many, many different ways.
WHICH SONG DID YOU LIKE BEST?
Carolina : We liked the Bombi Zamba because it was very energetic. Now you are going to have the pleasure of listening to this song from the play – it is called Chitty Chitty Bang Bang!!
The Assembly ended on a high note as everyone joined with the choir as they enthusiastically sang the title song from the play.
We are all looking forward to a busy and eventful term.
¡Que lindo que es filosofar! ¡Que libre nos hace! Esta verdad la vamos descubriendo los que participamos en el recientemente inaugurado Club de Filosofía de TBS. En nuestro segundo encuentro, último jueves del mes, filosofamos sobre la genealogía de los términos 'bien' y 'mal', tomando como base un texto filosófico del alemán Friedrich Nietzsche.
En este encuentro, los presentes peripatéticos consideramos el texto de Nietzsche y admitimos lo difícil que puede ser este tipo de lectura: abstracta, conceptual y filosófica. No obstante, cada uno se esforzó para acercarse a los conceptos planteados y consideró su significado. A pesar de la complejidad, Diego Paseyro nos recomendaba "abrazar el no entender". Para eso estamos, caminando juntos hacia ese descubrimiento.
Y encontramos una fuente de reflexión muy nutrida. En su contexto, Nietzsche advertía sobre "la moralidad de los esclavos". Estando estancado en una postura de resentimiento, el esclavo conceptualiza 'el mal' y 'el malvado' en términos religiosos y reaccionarios, y por lo tanto el mismo es 'el bueno'. Sin embargo, ese camino, soy bueno entonces soy feliz, es engañoso. El prefiere 'la moralidad de los nobles', quienes definen 'el bien' y 'el mal' por sus propios términos, y concluye que 'soy feliz entonces soy bueno'.
Naturalmente, al desentrañar la lectura, nuestro encuentro nos llevó a filosofar sobre la felicidad. Nos llevó a pensar, ¿qué es la felicidad? ¿será un fin? ¿Será algo material? Observamos que cuando más tenemos, la felicidad se hace más difícil, e incluso puede traernos más angustias el hecho de saber que dejamos afuera ciertas opciones que podríamos haber tomado, como dice el filósofo noruego Svendsen. Pensamos en que puede existir un barómetro de felicidad, pero cuyo espectro puede estar limitado por nuestras expectativas y por nuestra perspectiva. Cuestionamos a Nietzsche también, pensando en lo difícil que es no definir la felicidad o la bondad en reacciones o en términos de opuestos. Al final, reflexionamos que tal vez la verdadera felicidad es espiritual, vivir con la mirada del niño, la mirada del turista, del filósofo, del eterno curioso que percibe la vida como un descubrimiento.
Making learning visible is important to the Senior English Department. We have dedicated our time and effort to develop projects focused on learning as an enjoyable activity. The Harry Potter Project has given our Year 1 students the opportunity to enjoy J.K. Rowling's first novel, Harry Potter and the Philosopher's Stone. As part of this unit, students not only studied the work's literary elements, but also enjoyed flying dictations, performed magic tricks, played Quidditch, chess and participated in a magical Knowledge Bowl.
Results:
Quidditch Tournament:
3rd Kings and Blount
2nd Queens and Jones
1st Princes and Cuff

Chess Tournament:
3rd Kings and Blount
2nd Princes and Cuff
1st Queens and Jones
Knowledge Bowl:
3rd Queens and Jones
2nd Princes and Cuff
1st Kings and Blount
El miércoles 26 de junio, alumnos del Student Council de Senior y los Prefects de Junior, fueron los encargados de ir en representación de todo el colegio para llevar lo recaudado para la fundación Pérez Scremini, lo cual se generó a partir del "non uniform day" y una "bake sale" que tuvo lugar ese día. Fue una experiencia enriquecedora donde nuestros alumnos estuvieron siempre con mirada atenta y respetuosa, conociendo las instalaciones de la fundación y haciendo interesantes y genuinas preguntas, a medida que distintos médicos y responsables de dicha institución nos explicaban los objetivos y desafíos a los que se enfrentan día a día.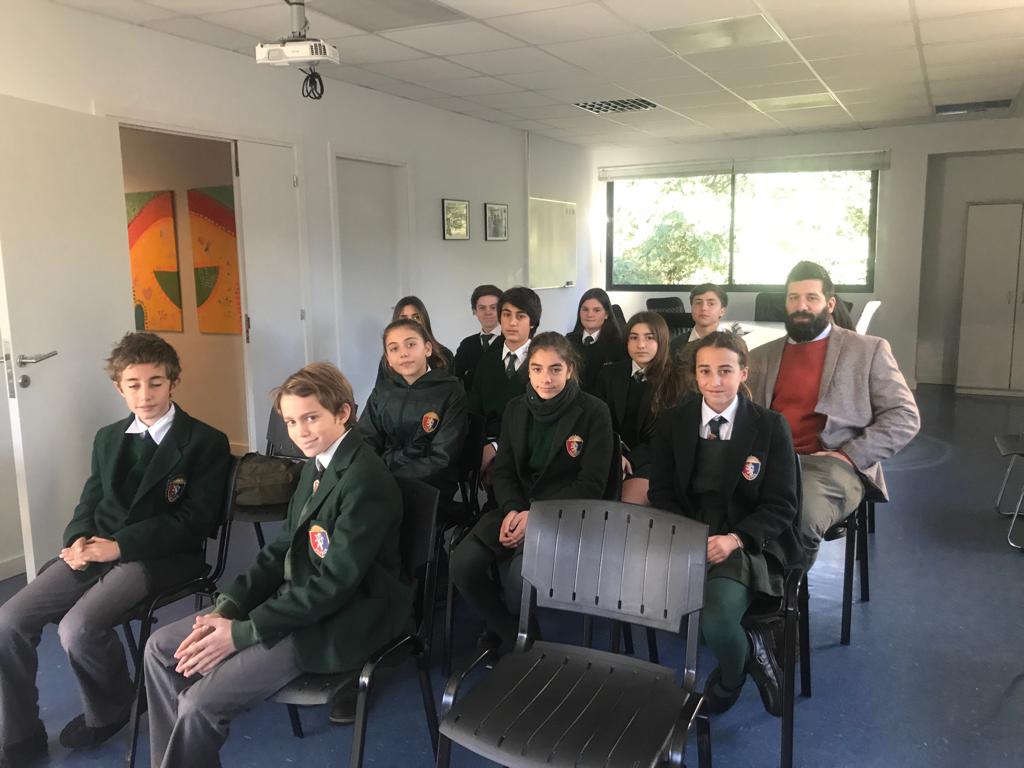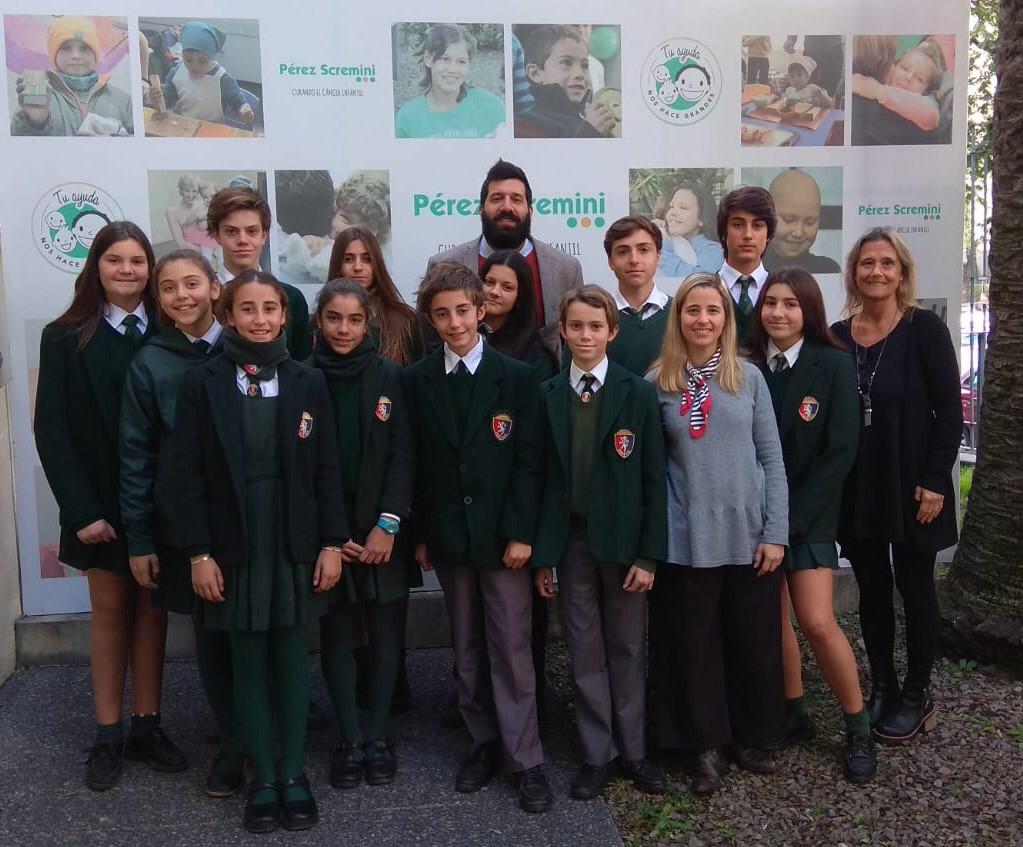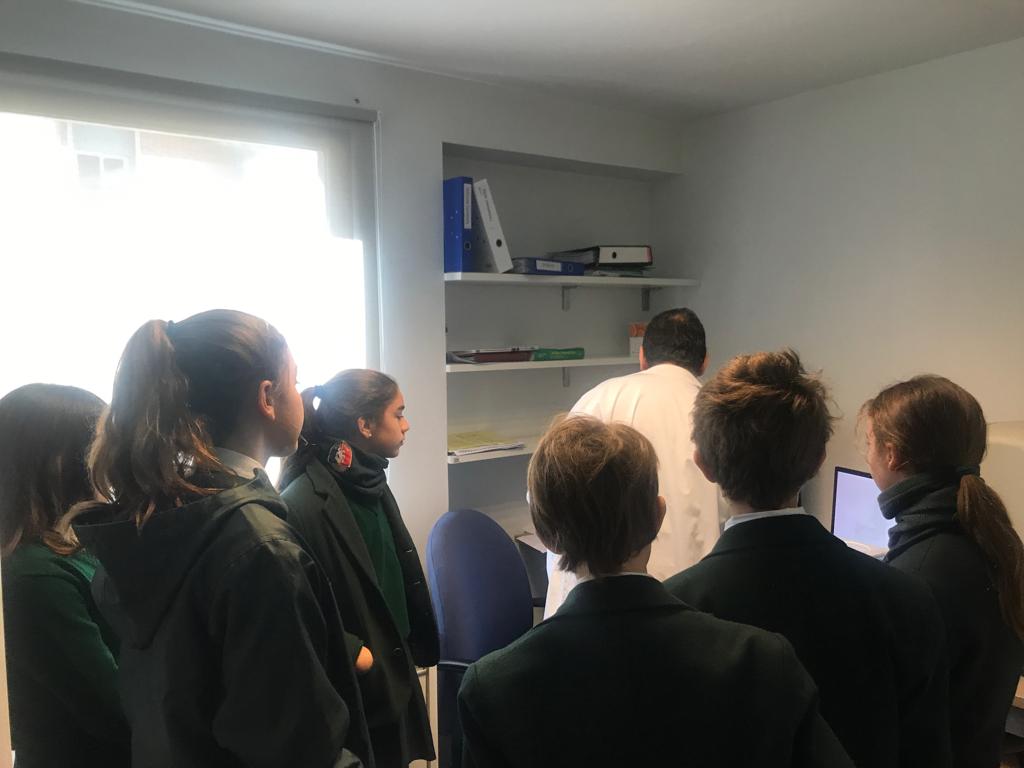 The EYC students received some very special guests: their GRANDPARENTS!
We celebrated Grandparents Day singing, playing traditional games, making Mr Grass and sharing a nice snack together.
It's lovely to see the union of these two generations enjoying together!
Los esperamos el jueves 27 para la segunda edición del Club filosófico.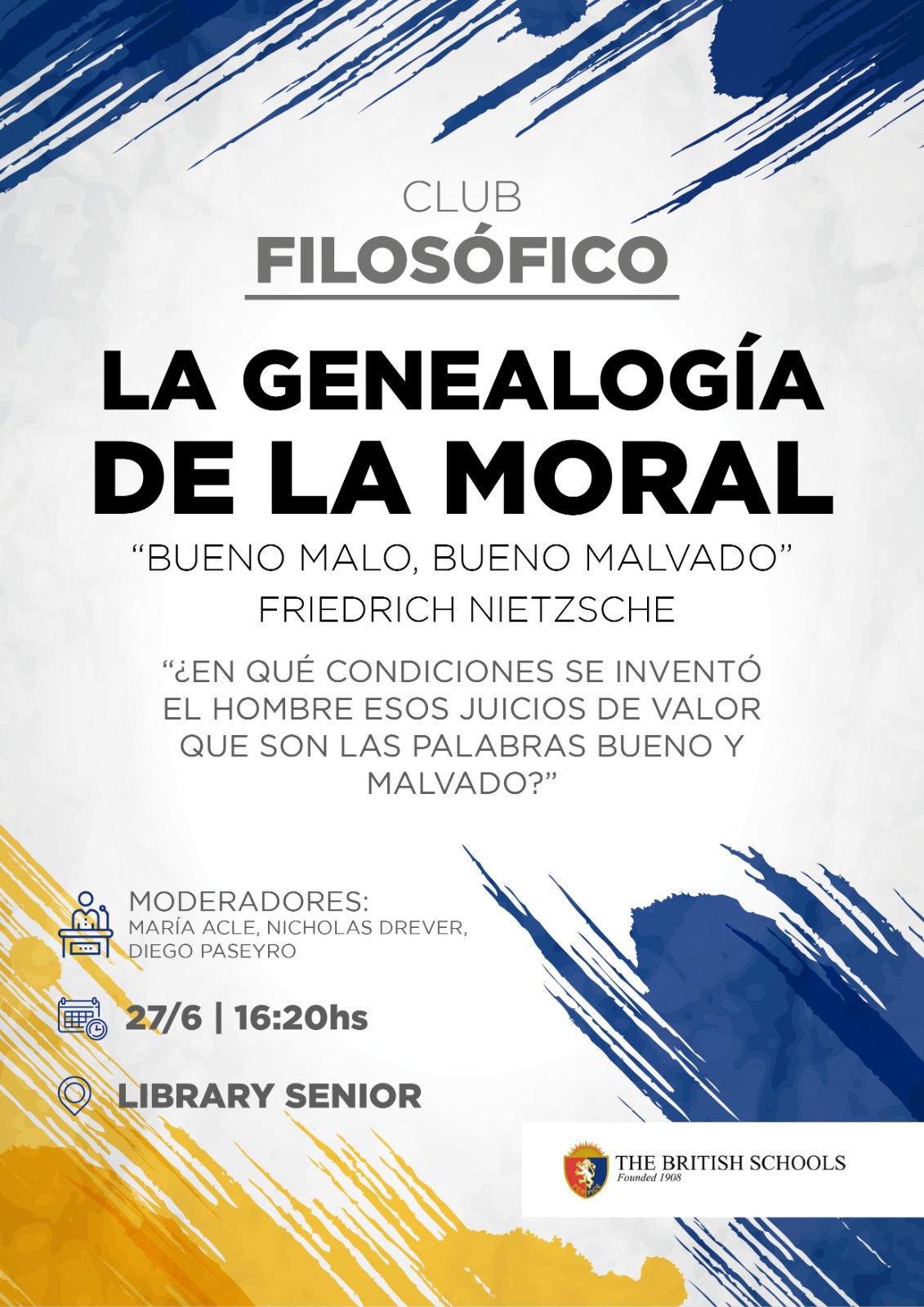 4YL IGCSE Global Perspectives students recently organised Water Week to raise awareness on unsustainable practices to our water systems and the urgent need for immediate attention. The following activities were carried out in different areas of the School.
A walk-through tunnel mimicking the ocean featured informative posters and photos of endangered marine life. The exhibit included a few samples of key rings made by TBS students out of used plastic to promote recycling.
A bulletin board exhibit explored the impact of plastics on coastal areas for tourism and sports. An accompanying video highlighted beach cleanup efforts.
A video presentation showed injuries sustained by sea turtles due to floating plastic debris and offered environmentally-conscious tips.
A slide presentation tackled excessive household water use and provided savings recommendations.
A board game was developed for F4 Junior School students to highlight ocean pollution due to excessive use of plastic and the urgent need to take action.
Students will now evaluate strengths and weaknesses of these team projects in the reflection component of the IGCSE-GP programme.
Subscribe to this RSS feed