Sport at The British Schools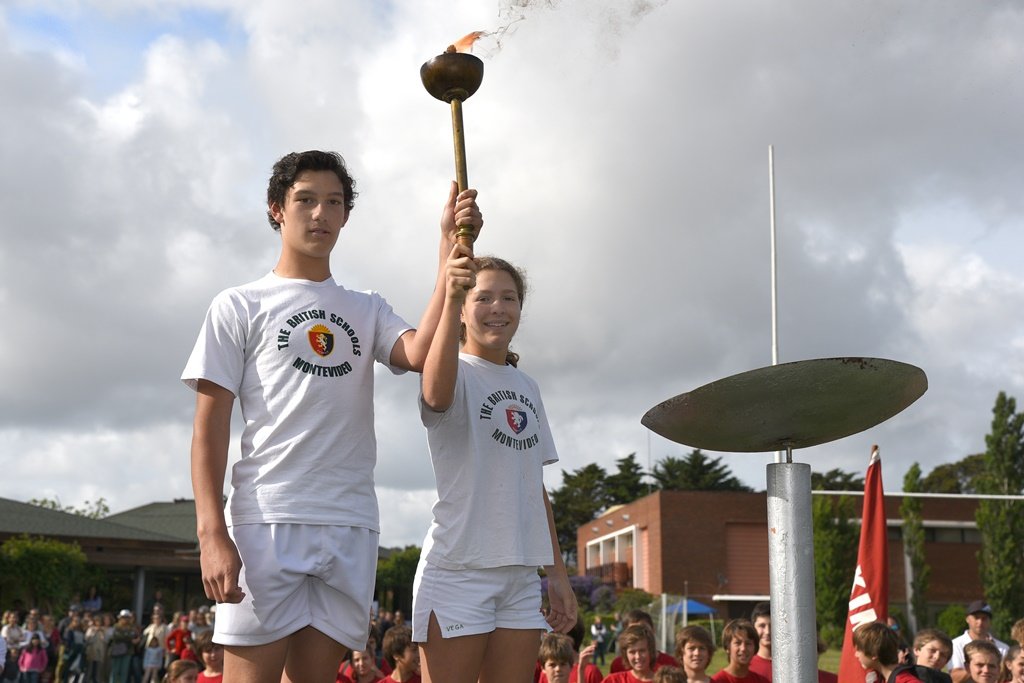 "Sport, by its definition, is competitive. Teams or individuals try to win in whatever activity they are taking part. It goes without saying that this should be done within all bounds of fair play, following the rules or laws of the game, and respecting both the opposition and the officials. Our sports philosophy is simple in that we want everyone to give their best, respect the rules, honour the game and enjoy themselves, whatever the level they are playing at."
Sport at The British Schools has a long and respected history. Today, our main games are rugby for boys, and hockey for girls. However, this is not all we play. Boys and girls compete with other schools in football, basketball, handball, volleyball, cross country and athletics.
We have excellent facilities, which include a large, well-equipped Gymnasium (1654m2) changing rooms, Sports Fields, two Synthetic Pitches (one for Hockey and one Multipurpose), Rugby Pitches, Football Pitches, Basketball Courts, Tennis Courts and an Outdoor Swimming Pool.
In Junior, the main aim is participation, and games are played on Saturday mornings against other schools. Boys will play rugby and football and girls will play hockey and handball, all in mixed ability teams.
In Senior, more sports are offered, and match days and times could be on either Saturday or Sunday. Some games are also played mid-week. We compete in the following leagues: Unión de Rugby del Uruguay, Federación Uruguaya de Hockey Sobre Césped, Liga Universitaria de Fútbol, Liga Intercolegial de Deportes, Liga Inicial de Fútbol.
The School also tours and hosts regularly. At 1st XV rugby level, the School has competed four times in the prestigious Sanix tournament in Japan, the only South American school to participate in the tournament.
The School has also had many international players at both rugby and hockey. The last two captains of 'Los Teros' (Uruguay national rugby team) in the World Cups, Santiago Vilaseca and Juan Manuel Gaminara, were both former students. Andres Vilaseca is the current captain. In addition to Juan Manual and Andrés, Manuel Leindecker, Jan Manuel Cat and Santiago Civetta were also in the squad for the 2019 World Cup, which was a singular achievement for one school.
The British Schools has recently provided many members to 'Los Teritos', the Uruguay Under 20 side, who play in the Junior World Trophy. In addition, players have represented Uruguay 7 and Quad teams.
We have had many representatives in 'Las Cimarronas', the Uruguay hockey team Hockey and Milagros Algorta is a current team player.